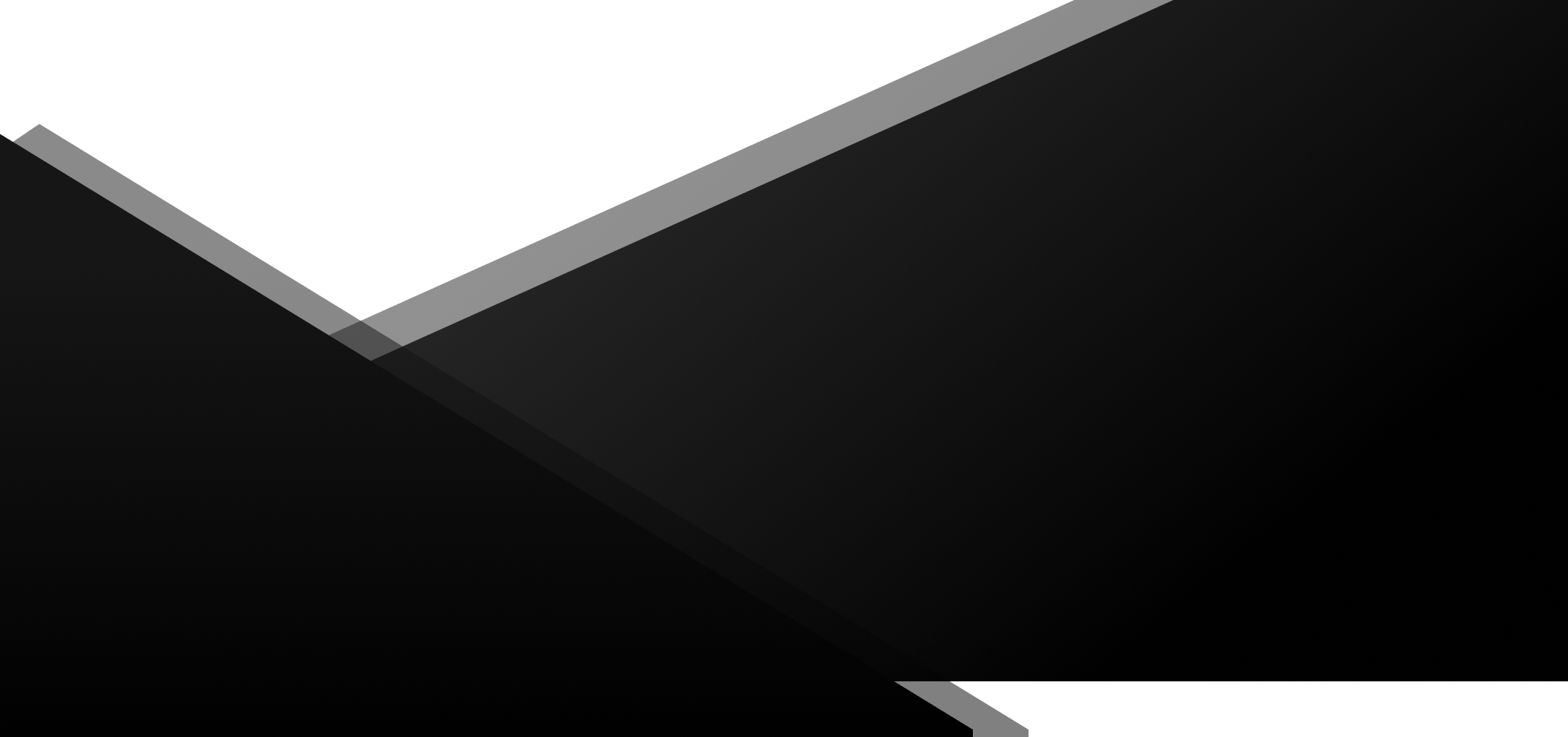 GoldCoast Logistics Group, Represented By Broker NAI Hiffman,
Breaks Ground On New $15 Million State-Of-The-Art Logistics Headquarters In Elgin, Ill.
16 February, 2022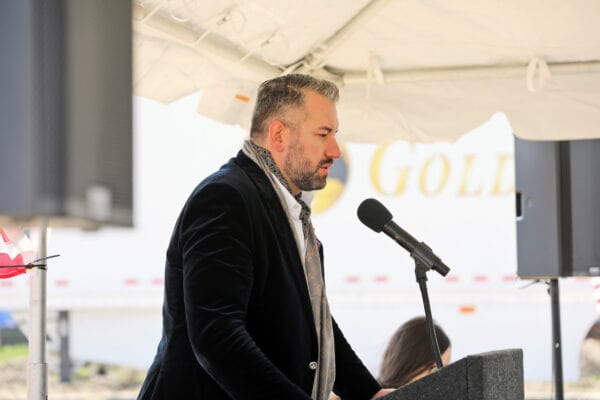 GoldCoast Logistics Group (GCLG), represented by broker NAI Hiffman, joined with the Elgin Development Group, Elgin Chamber of Commerce, Elgin City Council and GCLG project partners last week for a socially distanced groundbreaking for GCLG's new $15 million, 61,888-square-foot state-of-the-art headquarters at 1425 Madeline Lane in Elgin, Ill., located about 35 miles northwest of Chicago. The facility, which will include a 38,000-square-foot warehouse and 23,000-square-foot office with driver dormitories, is part of the burgeoning I-90/Northwest submarket, which added nearly 1.5 million square feet of new industrial deliveries in 2020 — a 10-year high.
Speakers at the groundbreaking included Kelly Disser, executive vice president for industrial services at NAI Hiffman, who aided GCLG with its selection of the Madeline Lane site; Dragos Sprinceana, president and founder, GoldCoast Logistics Group and DMG Consulting & Development Inc.; Tony Lucenko, director, Elgin Development Group; and John Steffen, member, Elgin City Council. The event was hosted by Pete Nelson and Aleksandr D. Vaysman, AIA, of PANCOR Construction & Development LLC, the building's land developer, architect and general contractor; and NAI Hiffman's Disser; Mike Freitag, senior associate; and Dion Ursino, associate. Special guests included His Excellency Tiberiu Trifan, Consul General of Romania, and Steve Bonica, owner of the Romanian Tribune in the United States, which has its global headquarters in Chicago.
Spurred by the rise of e-commerce, GCLG, founded in 2010, has grown from two employees in Wood Dale, Illinois to 700 employees in Elgin, Florida and Arizona, and its truck fleet has more than quadrupled over the past 3 years. The company expects to employ 900 and reach $200 million in revenue by the end of 2021.
"The growth of e-commerce because of changing consumer buying habits has benefited not only e-commerce giants like Amazon, but also the many companies that support them, including logistics/trucking companies like Gold Coast," said Disser. "That, in turn, is boosting demand for industrial sites and facilities, including record spec development in the I-90/Northwest market last year. According to NAI Hiffman research, the I-90 submarket grew from 30.25 million square feet at the end of 2018 to 32.86 million square feet at the end of 2020, a gain of 2.6 million square feet. We expect that growth to continue, because we're getting many calls from companies wanting to explore build-to-suit and spec development there."
To accommodate GCLG's growth and help the firm attract and retain employees, PANCOR designed the headquarters with amenities and details not typically found in industrial properties. That includes upscale office space featuring a three-story glass curtain wall; rooftop deck for working and socializing; two-story atrium with steel-and-glass stair; four break rooms; a cigar room; and a spa and workout area featuring dry and wet saunas, interior and exterior workout zones that open to the main street and offer a view of a nearby pond, and a half-sized basketball court. For drivers who need overnight accommodations, there will be 26 dormitory rooms with two floors of flex space for watching TV, playing table games and relaxing. As an approved and permitted accessory use of GCLG's primary business, this driver dormitory is among the first of its kind.
The 38,000-square-foot warehouse will include 30-foot clear heights, multiple drivers' bays and space for drivers to make repairs on their trucks. The site also will have parking for about 40 trucks and cars. Construction is expected to be completed in December 2021.
Attesting to its rapid growth, GCLG originally planned a 20,000-square-foot building but almost doubled that size while the plan was on the drawing board in early 2020, according to PANCOR and GCLG. The firm is moving from Randall Point in Elgin, where it moved in 2020. Prior to that, it was located in Wood Dale.
"This new building represents our growth as a company and our optimism about continued success in this sector, and we're grateful to PANCOR and NAI Hiffman for their partnership in creating a new state-of-the-art headquarters," said Sprinceana. "This is a new model of industrial space for a company of our size, one that recognizes that employees in every sector want downtown-style amenities such as workout areas and a rooftop deck. We're also proud to have dorm and relaxation areas for our drivers, who are the backbone of our business and have helped make us the company we are today."
"Elgin in an ideal place for a fast-growing company like Gold Coast, with great access to interstates and airports and a large and talented employee pool," said Lucenko. "Gold Coast is becoming one of the larger employers here, and the new facility will help it attract and retain top talent. We're thrilled the company has flourished here and look forward to all they will do in the coming years."
1425 Madeline Lane is located about1.5 miles from Interstate 90, less than 20 miles from the DuPage Airport and less than 30 miles from O'Hare International Airport. It is less than a 15-minute drive from downtown Elgin, which has shops and restaurants.
About NAI Hiffman:
NAI Hiffman is the largest independent real estate services firm in the Midwest, providing leasing, management, tenant representation, capital markets, project management and marketing services for institutional and private owners and occupiers of commercial real estate. It currently leases and manages an 89+ million square foot portfolio of more than 700 commercial properties throughout the region, with a primary focus on metropolitan Chicago.  With more than 200 employees, NAI Hiffman is the Chicago-area representative for NAI Global, the world's largest managed network of real estate service providers, with more than 6,700 local market professionals managing more than 380 million square feet of property. NAI Global has more than 375 offices strategically located throughout North America, Latin America, Europe and Asia Pacific. For more information, please visit www.hiffman.com.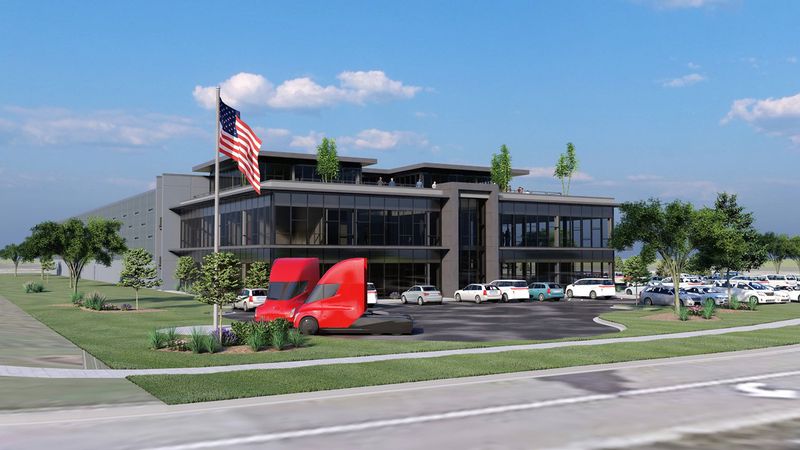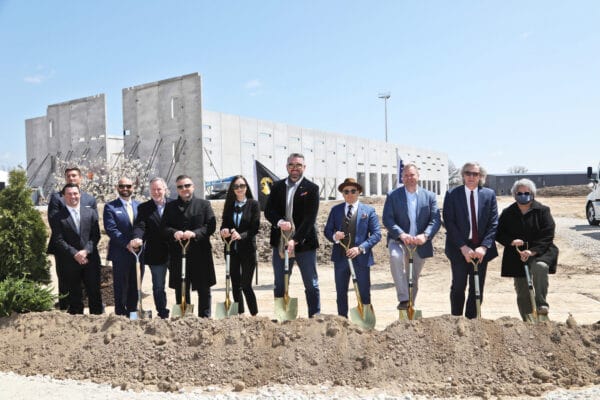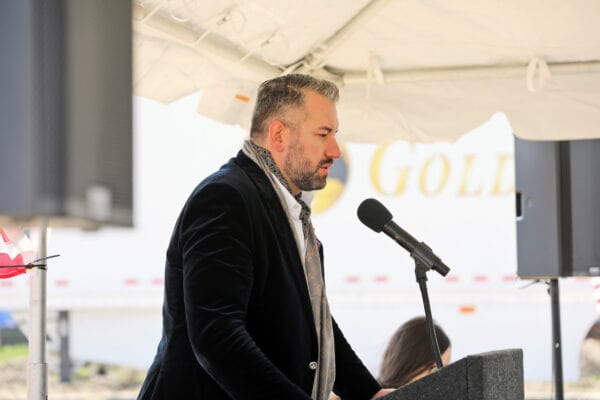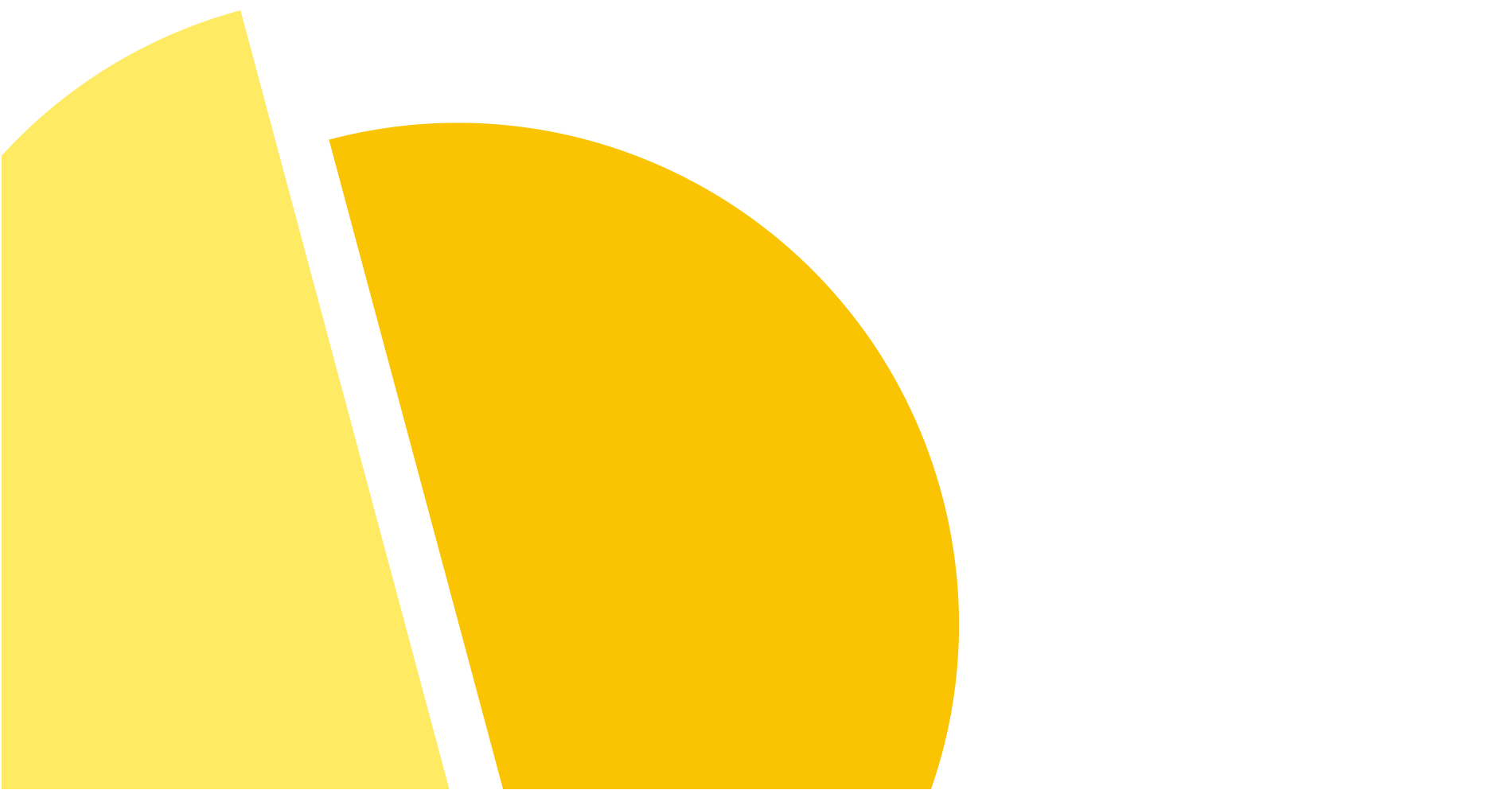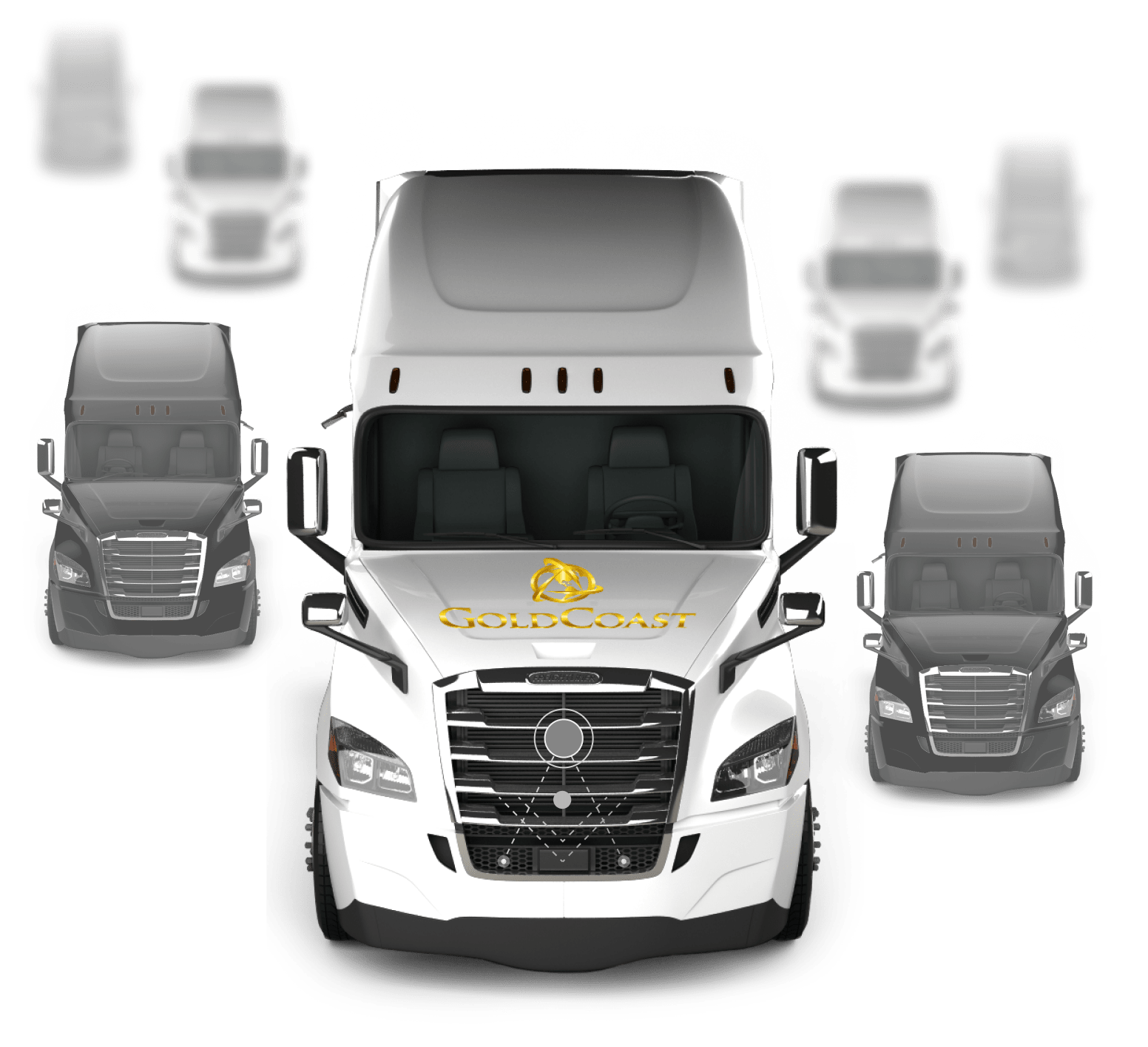 Subscribe to our newsletter
Join our subscribers list to get the latest news, updates and special offers delivered directly in your inbox.